Getting Your Backhaul Network 10GE Ready
July 19, 2016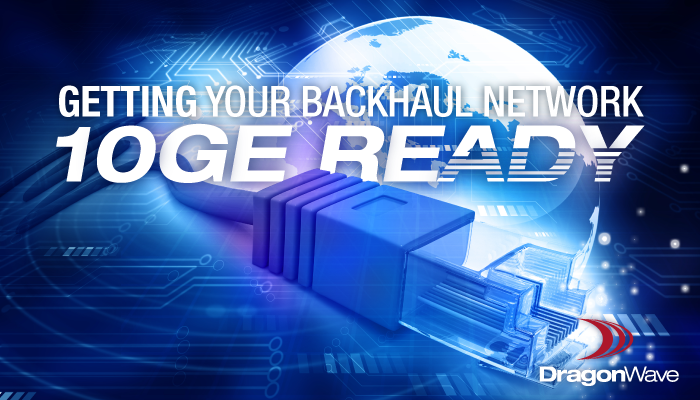 With continued capacity growth, networks are often exceeding the capacity of a 1GE interface and having to deal with the interface's limitations by adding multiple GE interfaces.  This is driving the adoption of 10Gigabit Ethernet interfaces in the backhaul network—something that has already started in the core—and now is moving out to the edge of the backhaul network.
In the core of the network, the transport is mainly connected by one type of core switches interconnected to one another via fiber.  As long as that switch is upgraded to the latest interface—in this case 10GE—the core can be upgraded to 10GE transport.  However, as you move closer to the edge of the network, there is much more interconnectivity between multiple types of network devices.  For example, to derive value from the scale of a 10GE interface in a mobile backhaul network, the basestation, cell site router, microwave backhaul link, and edge switches all need to support 10GE interfaces.
Unfortunately, the 10GE interface is still fairly new in the edge of the backhaul network, and most of the network equipment does not yet support it.  In the past, this hasn't been an issue, especially for microwave backhaul, because microwave backhaul systems have typically been limited to 500Mbps to 1GE.  However, with the introduction of new microwave systems delivering 2-4Gbps of capacity, aggregating multiple GIGE cables is not practical, especially in all outdoor environments where each interface implies a cable being run up a tower.  The introduction of 10GE interfaces is changing pretty quickly, with equipment such as DragonWave's Harmony EnhancedMC, now hardware ready for 10GE interfaces.  The Harmony EnhancedMC has 10GE readiness while still providing GE ports for connectivity today.  Through support of both interfaces, network operators can future proof their network investment for future scale as new network elements start to support 10GE interfaces.  At the same time, the operator can deploy their wireless backhaul system today, providing high speed connectivity with room to grow in the future.
Although 10GE interfaces are still new and only just emerging, operators can make deployment decisions now to prepare for the future of 10GE interfaces,  deploying solutions today that won't leave them stranded and allowing them to embrace emerging technologies.